November 1st, 2020. Jacques Drouin and myself have been awarded one of five grants to apply tools from machine learning to epigenomics (featured in Le Devoir; in French).
---
October 15th, 2020. My work (joint with Georg Ostrovski) on exploration in challenging Atari 2600 games is featured in Brian Christian's most recent book, The Alignment Problem.
---
February 4th, 2019. We've open-sourced the Hanabi Learning Environment, a platform for multiagent AI research on the board game Hanabi. This has been a fantastic collaboration with researchers from DeepMind. More details in this blog post.
---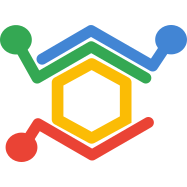 February 4th, 2019. Last August we released the first version of the Dopamine framework for reinforcement learning research. This week version 2.0 comes out. Dopamine 2.0 provides support for most discrete action domains supported by OpenAI Gym. Huge thanks to Pablo Samuel Castro for getting this second release out the door, blog post here.
---
December 1st, 2017. I am thrilled to finally announce the release of version 0.6.0 of the Arcade Learning Environment. This new version brings many exciting new features and bug fixes, most importantly the ability to play games in different modes and difficulties, in some cases giving rise to dozens of different configurations! This will be of particular interest to researchers interested in transfer, lifelong, and continual learning. More details here.
---
October 13th, 2017. I recently gave two talks on distributional reinforcement learning: a short one at the Montreal AI Symposium and a longer one at my alma mater, the University of Alberta.
---
September 5th, 2017. I joined the Google Brain team in Montréal, Canada.